At Qinye, we have more than ten year's experiences with regard to the research and development of TPE / TP as well as sales. Based on our unique understanding of the product, along with advanced technology, we have independently developed three series, including more than one hundred kinds of specialized TPE / TPR material. And now it is widely being used in electronic appliances, automotive, medical equipment, sports, and constructions.

Tel: 0574 - 27852382
Fax: 0574 - 27852386
Website: www.qinyenb.com
Factory Address: Dong Qiao, Yinzhou District, Ningbo China.
Company Address: Ningbo crystal Wei Building, 21st Floor, No. 58, Lane 136 Shunde Road Haishu District, Ningbo China.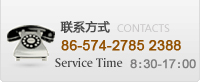 Qinye is a professional manufacturing company which is specializing in the research and development as well as the production of thermo plastic elastomer (TPE / TPR). Armed with the most advanced technology, we are eager to set the new standard in the TPE/TRE field.


Qinye is committed to bring to its customers the best quality of nearly imported materials with domestic price! we believe in bringing customer satisfaction through stable quality care.

We have been awarded New technology enterprise, high quality standard corporation Zhejiang Province high-tech production company, we are recognized by Science and Technology Department of Zhejiang for our achievements as well as the thermoplastic elastomer national standardization working group ......


Qinye will not only to provide its customers with the highest quality, highest performing products, but also to deliver to its customer the trust that our superb customer service department can offer.